Blog: Jamie Turner on the Inspiration Trust's CPD programme
Back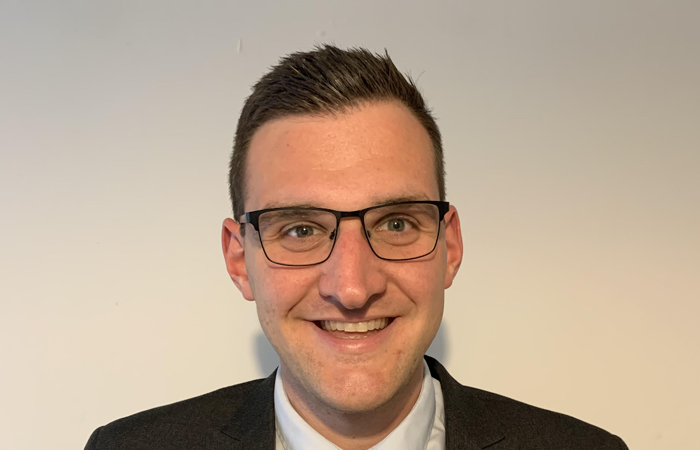 Published on 19/10/20
We had a chat about continued professional development with Senior Head of Year at Jane Austen College, Jamie Turner.
When and why did you join the Inspiration Trust?
I joined the Inspiration Trust and Jane Austen College in September 2016. I joined as I knew there was an ambition to change the life chances for children in the Norfolk community and I wanted to be a part of it.
How has the Inspiration Trust supported your development?
Since joining, I have been able to engage with a vast array of learning opportunities, for the roles that I have held. As a Spanish teacher, I was able to attend training within and outside of the trust by specialist teachers and trainers and our Trust Subject Specialist Leaders. In addition, I am supported to take the necessary time away from school to complete training for my role as Senior Head of Year, such as Designated Safeguarding Lead. I also attended Tom Bennett behaviour training for School Leaders. During my time as Head of Year, I completed a Masters in Education. Although this wasn't part of the Trust CPD programme, the leadership team has asked for the results of this research to help inform school practice. I have now started on the trust-led NPQSL course, where I aim to focus on continuing to put the skills into practice. The trust have paid for us to attend researchEd conferences to support our development and more recently, we have had a Trust conference on inclusion, which was great as we have got so much to learn from other schools in the trust as well as externally.
Tell us about how your career has developed?
I started off at Jane Austen College as a teacher of Modern Foreign Languages. In April 2017 I became a Head of House and developed significantly through in depth on the job training and external CPD. In March 2018, I became a Head of Year and took on a whole school responsibility for recognition. In December 2019 I became a Senior Head of Year and this is the position I currently hold.
Which specific aspects of the Inspiration Trust's CPD offer had the most impact on you?
I believe the NPQSL has offered a great opportunity to collaborate effectively within the trust and externally to help ensure that we operate effectively and efficiently. In addition, the Tom Bennett Behaviour training was well timed and allowed us a significant amount of time for reflection to help improve our behaviour systems.
What would you say to someone considering applying for a job within Inspiration Trust?
I would not hold back on applying for a job in the trust. We have a friendly staff who are motivated and driven to do the best for the students in our care. I enjoy every day, despite some days being very busy in the role that I do. Wellbeing is prioritised and there is a clear two way communication between leaders and all staff to ensure feedback is welcomed and acted upon.
Where do you see yourself in the Inspiration Trust in 5 years?
I joined the school when my Year group started and they are now in Year 10. I can't wait to take them through to the end of Year 11. After this, I'd like to move on to be an Assistant Principal or Vice Principal.
Find out more about the Inspiration Trust's CPD programme and browse CPD events.