Inspiration Trust celebrates newly appointed Arts Advisor - Heather Denny
Back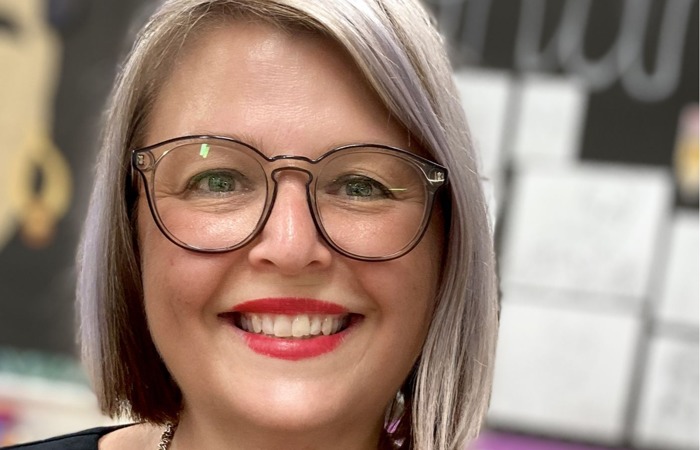 Published on 23/09/20
In times of crisis - we all rely on the arts
With the summer holidays a distant memory for most, and a myth for many in education, the biggest concern for students across the UK has been how do we catch up with what we missed during lockdown? The knee jerk reaction for some in education was the exclusion of many subjects except Maths and English - especially in secondary schools - but not for the Inspiration Trust.
Across our family of schools, our secondary colleagues have been busy planning an Arts recovery curriculum and thinking about how best to support our pupils on their return, with mental health and wellbeing at the forefront of our thinking.
We value the breadth and depth of a curriculum, and we look to what is right for our students, and curiously, exactly what people relied upon during this period of isolation and uncertainty - films, TV, music, creativity, making – in other words, the Arts.
And luckily for us, our recent appointment as Arts Advisor - Heather Denny - is just the type of educator to pioneer the integration of this diversity into our arts curriculum and has championed art before and during lockdown.
With a background in TV production, Heather moved from London four years ago where she had co-founded a specialist Arts School, working closely with the University of the Arts to establish a specialist arts-rich curriculum.
She then moved to Thetford Academy as Assistant Principal in charge of Community & Transition and began to work with the Inspiration Trust Arts community, building a network of teachers to support schools in securing exceptional student outcomes and build and deliver a curriculum vision.
From there, she moved to Norwich Primary Academy (NPA) on secondment as Vice Principal, keen to explore the relationship between primary and secondary, and she has recently been appointed as substantive Vice Principal at NPA, and Arts Advisor for the Trust.
In this new role, Heather is focused on the trust's family of schools providing a broad and balanced arts rich curriculum that fully supports the arts and allows pupils to develop their cultural capital.
All the research shows that studying the arts fosters creativity, innovation, empathy, and resilience and that the arts are crucial for our economic prosperity. Pupils from low-income families who take part in arts activities at school are three times more likely to get a degree, whilst children who take part in arts activities in the home during their early years are ahead in reading and Maths at age nine.
Studies have also shown that children with an arts deficit are disadvantaged educationally and economically while their more fortunate peers who do participate in the arts are more resilient, healthier, do better in school, are more likely to vote, to go to university, to get a job and to keep it. Participation in the arts fuels social mobility.
Heather shares Inspiration Trust's belief that the Arts have been - and should always be - important to this country, and that within education, it is important to recognise that a more traditional academic curriculum without the Arts would fail to support and encourage a range of children.
The Arts offer challenge and rigour, and provide a source of well-being for many. Being a creative person, you learn about yourself and explore who you are and what you might want to be - inspirational.
Throughout lockdown, Heather focused on rewriting and developing the Art Curriculum for our primary schools (working alongside Jo Brown, Principal Charles Darwin Primary). Whilst at secondary level, the trust's Art Curriculum Leaders have created virtual and socially distanced Art exhibitions of GCSE and A level work. She has also been preparing professional development for both primary and secondary colleagues across the Trust to share knowledge amongst our colleagues.
There has been a plethora of arts-based initiatives designed to share a love and enthusiasm of the Arts with students - lockdown photography challenges for our primary schools; home community exhibitions in student windows; google classroom Art clubs & competitions; collaborative work with Festival Bridge and the Norfolk & Norwich Festival and enriched Arts weeks taught in the summer term when pupils started to return back to schools.
In these most difficult times, the innate ability that Art has to provide support and challenge to the day-to-day lives of our students is brought to the fore with specific lessons focused on artists who are gay, BAME, or disabled, so that students can make links with the wider curriculum and see the world as a diverse, tolerant, and inspirational place. The curriculum and Arts week content is deliberately written to be inclusive and teach our pupils about equality and diversity.
All of us at Inspiration Trust are delighted to welcome Heather to her new role in the trust, and are excited to see how the Arts curriculum can support the well-being and development of staff and students, both within the classroom and the wider community. In a challenging world, the Arts have given us solace, and we hope that our students can create, make, and perform in ways that share this inspiration with others.