Inspiration Trust is supporting the Oak National Academy
Back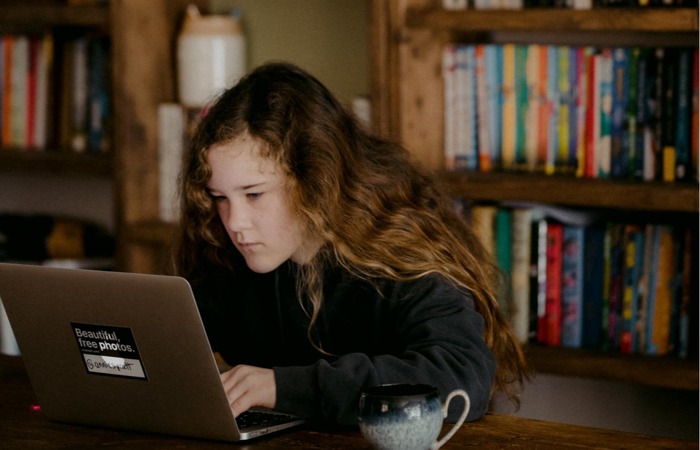 Published on 17/04/20
Inspiration Trust is part of the new Oak National Academy - an online classroom providing free resources to teachers nationally during school closures. Oak National Academy will open its virtual doors on Monday 20 April.
Created by a group of primary and secondary school teachers in under two weeks, Oak National Academy will provide a sequenced plan of video lessons and curricular resources for teachers to use as they wish, to complement their existing teaching and planning.
Dame Rachel de Souza, CEO of Inspiration Trust, said: "When we were asked to collaborate on the Oak National Academy project to help the national effort of continuing to deliver children's education remotely, we were more than happy to provide resources.
"Remote learning has been embedded across all of our schools – we're incredibly proud of the work our teaching and central curriculum teams have done to accomplish this. But we know that it's important to look beyond our own family of schools. As a trust we believe in an exceptional education for every child - not just our own - and that's why we're proud to be part of this project."
Ben Arscott and Carmel Greene are working with a team from across Inspiration Trust schools to contribute to Oak National Academy. This includes:
Matthew Wallace (History)
Vicki Barnett (History)
Dom May (Geography)
Hayley Chambers (Geography)
Ben Howell (Geography)
Tim Mullis (Geography)

Matt Hood, Principal of Oak National Academy, said: "Nothing can replace the full experience and opportunities of school. But over the past month teachers have put in a phenomenal amount of work to make education at home the best it can be. If we can, we want to help those teachers.

"Oak National Academy is a collective response from 40 teachers who want to help their colleagues in these challenging times. They are making online lessons and resources available that teachers can choose to draw on, to support the hard work they're already doing, so that their pupils get high-quality, structured learning.

"We hope Oak National Academy will be useful for schools up and down the country, and play a small part in the collective effort to make sure that every child continues to learn."
Matt Hood has written an article explaining a little more about how the academy was made.

Education Secretary Gavin Williamson said: "To see teachers and schools come together to support each other and families across the country, is remarkable. Oak National Academy will bring the national curriculum to life and play a crucial role – alongside the BBC and, most importantly, schools themselves – in making sure every young person in the country can continue to learn and grow during this challenging time and into the future.

"This extraordinary initiative builds on what many schools are already providing and is
testament to the dedication and commitment of all teachers, heads and the wider sector."
More information about Oak National Academy
What is Oak National Academy?
Oak National Academy was created by a group of primary and secondary school teachers to provide a sequenced plan of video lessons and curricular resources for teachers to use as they wish, to complement their existing teaching and planning. Every lesson will be free to use for any teacher.
Why has the academy been created?
A recent poll by Teacher Tapp found that almost two-thirds of teachers want a free online curriculum resource hub to aid them and their pupils.
What will Oak National Academy do?
Forty teachers have come together to provide over 180 lessons a week, the equivalent of three hours a day for primary school students and four hours a day for secondary.
Structured and planned online lessons and resources will cover core subjects from maths to art to languages. The content will extend from mainstream early years reception (ages 4 to 5) to year 10 (ages 14 to 15).
These resources are available for teachers to use nationally, for free.