Thetford Academy shines in Annual Music Competition
Back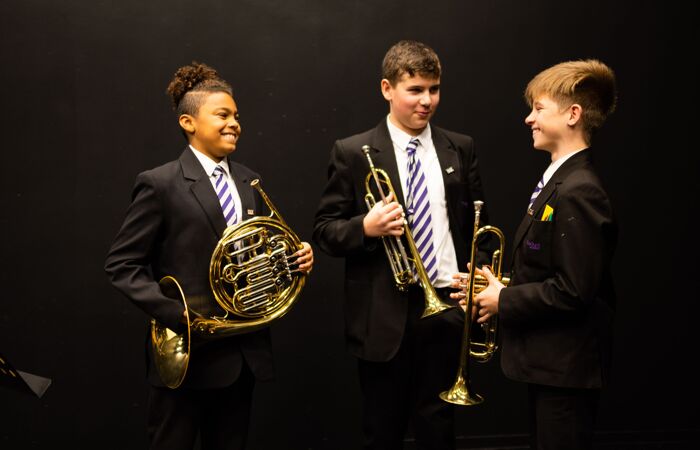 Published on 03/08/23
Over recent months, pupils and staff from across our primary, secondary and sixth forms have been submitting their performances in our Annual Music Competition. An online event, entries were submitted digitally with over 60 pupils and staff sharing their solo, duet, and ensemble pieces for consideration. From classical to pop, it was wonderful to see such a variety of different genres and instruments performed, including electric and acoustic guitar, viola, singing, piano, violin, saxophone, drums, trumpet, flute and clarinet!
All entries were fantastic and played with confidence. We would like to congratulate all entrants in the competition, the skills displayed, and the amount of practice and hard work was impressive. Everyone should be immensely proud of their achievements, and we hope to see more next year!
Adjudicator Stephen Christmas from Trinity College London said
"Thank you so much to all the participants... it has been a real honour to adjudicate for you today. It has been absolutely brilliant seeing so many different types of performances. Congratulations to all of the winners."
All winning entries had cash prizes for the corresponding school music departments, in addition to some goodies from Trinity College London for the pupils who performed in the winning entries. Where there was only a single entry for a category the participating school only received 50% of the original prize amount.
Many thanks again to all that entered the competition, we are all looking forward to seeing your future performances.
We are delighted to announce the winning entries for our Annual Music Competition 2023:
Primary Solo – No entries
Secondary Solo – Jenny (East Point Academy) £100
Sixth Form Solo – Ivan (Thomas Paine Sixth Form) £50
Staff Solo – Mr Hayes (The Thetford Academy) £50
Primary Duet – No entries
Secondary Duet – Molly-Mae and Sienna (Cromer Academy) £100
Sixth Form Duet – Adam and Reuben (Thomas Paine Sixth Form) £50
Staff Duet – Mr Hayes and Mrs Hodges (The Thetford Academy) £50
Primary Ensemble – No entries
Secondary Ensemble - (The Thetford Academy) £100
Sixth Form Ensemble – No entries
Staff Ensemble - (The Thetford Academy) £50
John Stephens, Director of Music at Inspiration Trust said:
"I would like to say a huge well done to all the pupils and staff who participated in the competition this year. The quality of entries was impressive, and all performances showed wonderful skill and development. Thank you for sharing your music with us, and I look forward to seeing what next year brings!"
Watch this space for more music excellence next year!