Diamond Academy Joins Inspiration Trust Family of Schools
Back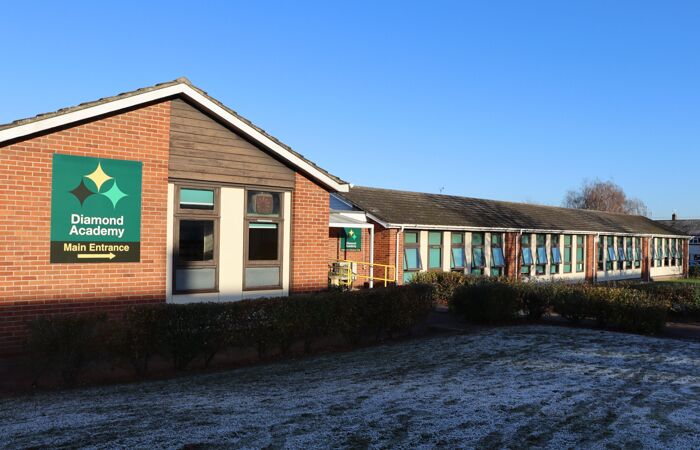 Published on 03/01/23
On 1st January 2023, Diamond Academy joined the Inspiration Trust. The academy becomes the 16th school to join the trust, and is situated close to Thetford Academy, which is also part of Inspiration Trust.
Diamond Academy is a two form entry primary academy in Thetford which caters for around 200 children from Year 3 to Year 6, ages 7 to 11. The Inspiration Trust's education teams have been supporting the staff at Diamond Academy since the move was confirmed late last year. The school officially became part of the Inspiration Trust family at the beginning of the new year.
Inspiration Trust's own, Heather Denny will be stepping into the role of Principal of the school. Heather is an experienced teacher and senior leader who has previously led both secondary and primary schools in London and Norfolk. Her previous roles include Vice Principal at Norwich Primary Academy, leading the school to a 'Good' Ofsted outcome in December 2019.
Heather has also led Art & Design across the Inspiration Trust as a Specialist Arts Advisor to the primary and secondary schools, developing a knowledge-rich creative curriculum and developing a culture of Arts-rich schools across the trust.
Heather Denny said:
"I'm delighted to join Diamond Academy as Principal. Diamond Academy is a wonderful school where pupils, staff and parents value equality, diversity and creativity - qualities that are integral for a happy, fun environment to learn!

I passionately believe that education is the key to improving children's futures and that education should be inclusive, always striving to develop happy, well-rounded young people, who are fully prepared to take the next steps in their life."
In January 2022, Diamond Academy was rated 'Inadequate' when inspected by Ofsted. The integration into the Inspiration Trust will inject funding for building works to the schools exterior and interior, as well as evaluate the current curriculum on offer.
CEO of Inspiration Trust, Gareth Stevens said:
"We share Diamond Academy's ambition to improve, and we are excited to see it go from strength to strength. We understand the importance of supporting the Principal, her team of staff, pupils and their families, so that we can work together to build on the improvements Ofsted have already picked up on. It's an exciting time for the Inspiration Trust and Diamond Academy, and we're delighted to start the year by welcoming the school, its pupils, and its community into our Trust."