Ringing in Christmas with Inspiration Trust's 8th Annual Carol Service
Back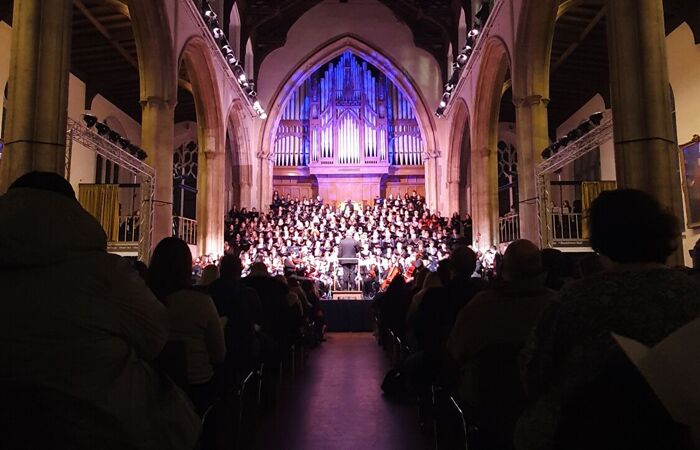 Published on 08/12/22
On Wednesday 7th December, our family of schools came together at the wonderful St Andrew's Hall in Norwich to perform a special Christmas Service consisting of traditional carols and hymns.
Around 400 pupils from our Primary, Secondary and Sixth Forms have been hard at work preparing for the event in recent months. We are delighted to hold the first 'in-person' Christmas Carol Service for the first time since 2019, and to be able to provide opportunities for our pupils to perform in such an incredible venue.
Pupils from 15 schools, including 80 orchestral players performed a variety of Christmas carols with much enjoyment from the audience, culminating in a rendition of Handel's Hallelujah Chorus.
We are immensely proud of the commitment shown by everyone involved, and would like to say a big thank you to the staff at The Halls, Viking Stage Lighting, our music teachers and all of our pupils for making the event possible.
John Stephens, Director of Music, said:
"I was pleased to see so many pupils were keen to get involved with our Annual Carol Service this year, and am so proud of their fantastic contributions on Wednesday evening. I want to thank everyone involved for facilitating the smooth running of the service - we could not have done it without them!"