Schools Across Norfolk Take Part in Out Of This World Maths Challenge
Back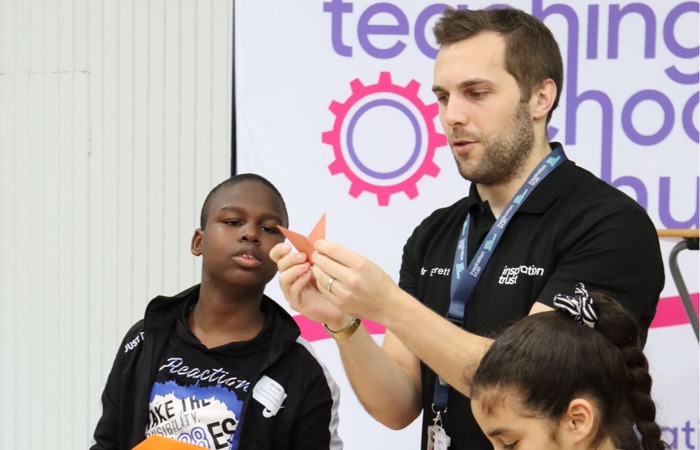 Published on 18/11/22
This November, in celebration of Maths Week 2022, primary school pupils from across Norfolk came together at the Inspiration Teaching School Hub to take part in a space-themed maths event organised by Sir Isaac Newton Sixth Form.
Over 20 primary schools took part in the event, which took place over two days. The event consisted of an Open Evening on Wednesday 16th November that welcomed families from across the region, and a whole day event on Thursday 17th November which was enjoyed by 180 pupils from a wide variety of Norfolk schools.

Outreach Lead, Tom Marjoram said:

"Our goal for this event was to show students how fun and exciting maths can be and we are really pleased with the outcome! The students involved were engaged in the activities on offer, and the majority expressed an interest in exploring maths in their future as a result. We want to dispel any stigma around the subject and showcase how exciting, fun and important it can be, while also ensuring every child is given an opportunity to study maths beyond the standard curriculum by expert teachers."
Activities included an origami masterclass, alien times table games, maths challenges, life-sized space battleships, and talks on planets, rocketships and astronauts by experts in each field. Pupils were then gifted a goody bag filled with stationary, bookmarks and additional activity booklets to continue the maths fun at home.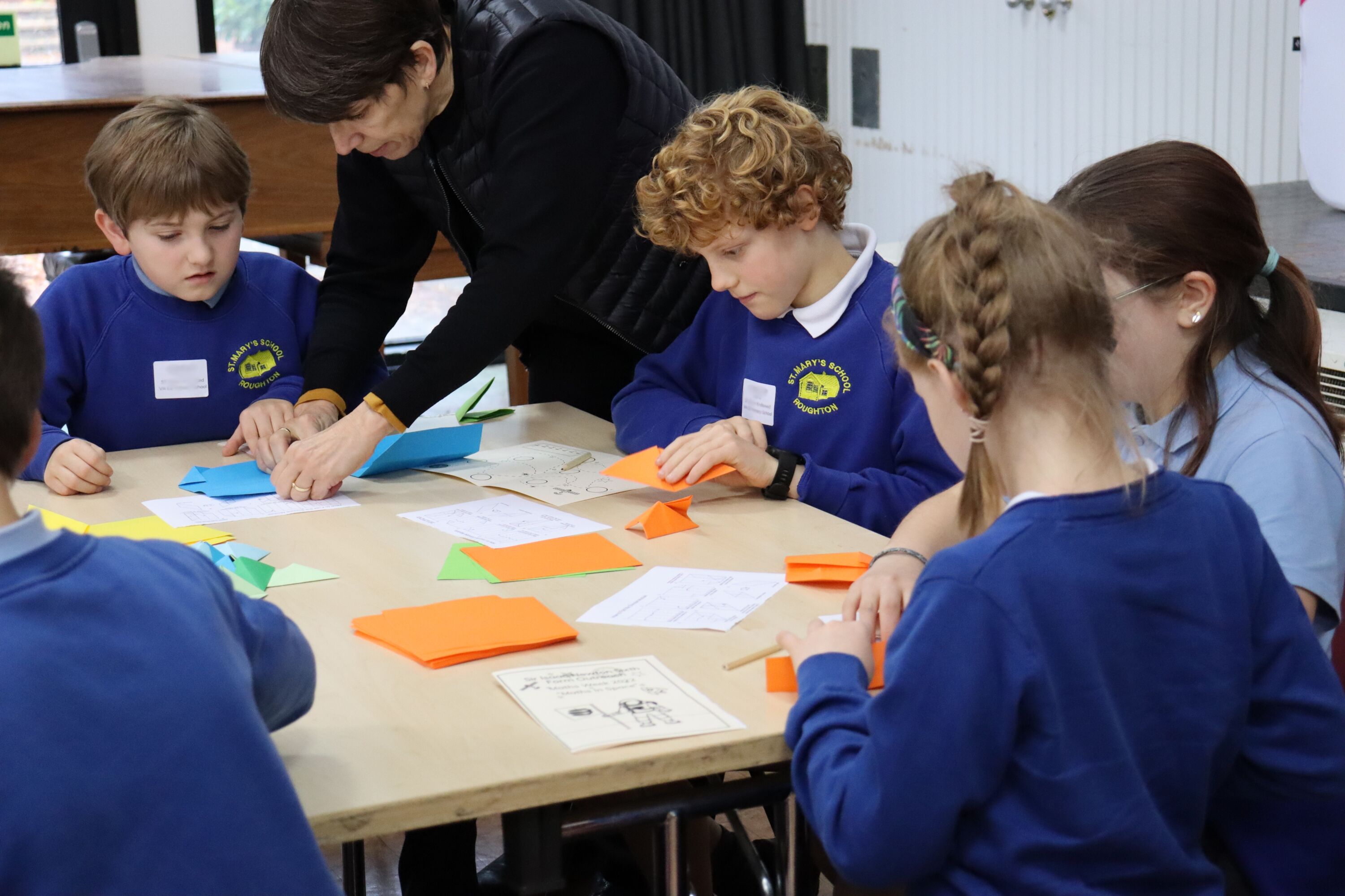 The event was organised by Sir Isaac Newton Sixth Form Outreach team, who have worked together to develop a programme that aims to inspire and support students to pursue STEM subjects and develop the next generation of mathematicians and scientists.
Chris Jennings, Principal at Sir Isaac Newton Sixth Form said:

"We live in a county where only 28% of the jobs available require a level 4 qualification and yet both the Norfolk, Suffolk and Norwich economic strategies require a much larger proportion of the workforce to be skilled up in maths and science to this level. Reaching these students early and enthusing them in our subjects is critical. Our outreach programme quite rightly has quite very ambitious goals to change the face of maths and science in the eyes of students around the county."
To find out more about the Sir Isaac Newton Sixth Form Outreach programme, visit the website: www.isaacnewtonsixthform.org/outreach.