A deep dive into Inspiration Trust's continuing sports programme
Back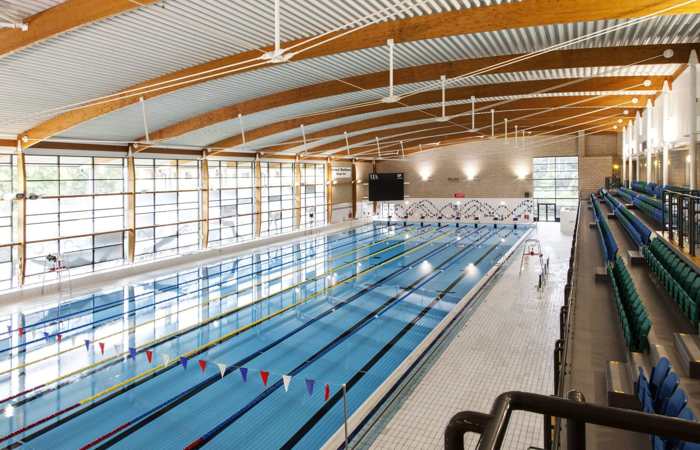 Published on 22/11/22
Inspiration Trust continued their intra-trust sports programme on the 22nd November with a swimming gala, involving 288 swimmers across our nine secondary schools. Held at the fantastic UEA Sportspark, pupils had the opportunity to swim in one of the few olympic size pools in the country. Year 7 and 8 pupils swam first in the Junior competition, with Year 9 and 10 pupils following slightly later in the Senior competition. Those involved were varied; some were experienced club swimmers, but there were also swimmers competing in their first ever gala!
The competition saw 96 races on the day, including both single races as well as some superb relays to kick off the gala. As a Trust, we love extending opportunities for our family of schools, creating events that encourage teamwork and having fixtures that pupils can take pride in representing their schools. The swimming gala was a lovely example of this; everyone was bursting with enthusiasm, and pupils cheered on their teammates in a variety of different races. Every swimmer gave their race one hundred percent, and it was amazing to see so many pupils experience a swimming competition for the first time - with perhaps more in the future for some pupils who expressed interest in the sport!
We would like to give a big thank you to the staff at UEA Sportspark for hosting our second annual gala in their incredible venue, as well as to the City of Norwich Swimming Club, who facilitated the smooth running of the event.
Another huge thank you also goes to the Sports Leaders from Hethersett Academy, who were involved in the timekeeping for the gala. A credit to their school and PE department, they did a fantastic job helping out during the competition.
Some pupils also received individual awards for their outstanding swimming:
Y7 Girls: Amelie P, Wayland Academy (Breaststroke)
Y7 Boys: Bobby H, Thetford Academy (Breaststroke)
Y8 Girls: Emily D, Hethersett Academy (Butterfly)
Y8 Boys: Thomas E, King Edward VII Academy (Breaststoke)
Y9 Girls: Abbi R, Jane Austen College (Butterfly)
Y9 Boys: Jimmy T, Cromer Academy (Frontcrawl)
Y10 Girls: Isla H, Hethersett Academy (Breaststroke)
Y10 Boys: Miller C, Jane Austen College (Butterfly)
Paul Wayman Jackson, Trust Sports Coordinator said:

"I am delighted that the swimming gala was a great success. It was lovely to see pupils getting involved in something different and competing with determination, skill and pride for their school. The atmosphere on the day was incredible, and I look forward to our next intra-trust event in February with our Badminton competition.

I must give a special mention to Alex and the team at City of Norwich Swimming Club, the staff at UEA Sportspark, as well as the fabulous Sports Leaders from Hethersett Academy. The day could not have run smoothly without their support!"

Results table:
| | | | |
| --- | --- | --- | --- |
| Year Group | First Place | Second Place | Third Place |
| Junior Boys | Thetford Academy | King Edward VII Academy | Hethersett Academy |
| Junior Girls | Hethersett Academy | Cromer Academy | Wayland Academy |
| Senior Boys | Hethersett Academy | Cromer Academy | Great Yarmouth Charter Academy |
| Senior Girls | Hethersett Academy | Thetford Academy | Jane Austen College |