An Incredible Week of Music for Inspiration Trust
Back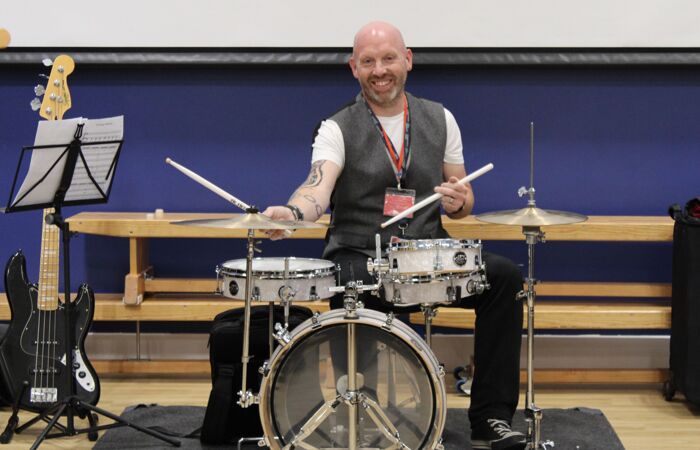 Published on 21/10/22
This week Inspiration Trust has been celebrating Live Music Week where our fantastic visiting music teachers have been showcasing their skills across our family of schools in a variety of performances, including orchestral pieces by Beethoven, favourite Disney soundtracks and AC/DC's Back in Black.
Our teachers played a myriad of instruments including, but not limited to, violin, cello, flute, oboe, piano, guitar and drums, as well as providing some exciting information regarding their instruments to pupils along the way!
We are proud to be able to give all our pupils the opportunity to experience live music events in our schools, and believe that every child should have the chance to learn different instruments and participate in performances and events.