Inspiration Trust hosts the second event of the Primary sports competition!
Back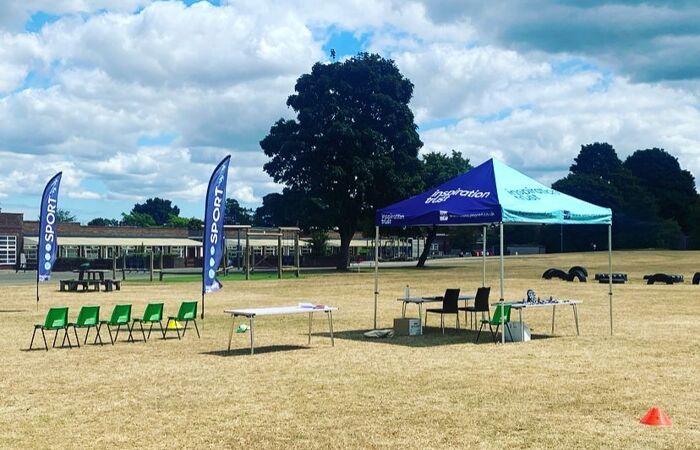 Published on 11/07/22
On Friday 8th March, athletes from the Inspiration Trust took part in the Champion's Athletics day at Norwich Primary Academy on their excellent grass track. This was the second instalment of our whole-Trust sports competition programme for the academic year involving all five of our Primary Academies: Charles Darwin, Cobholm Primary, Great Yarmouth Primary, Norwich Primary and Stradbroke Primary Academy.
Over 150 athletes from years 4 – 6 participated in the Champion's day, with each team consisting of 10 pupils, 5 girls and 5 boys. All teams competed in several different events including a 6-lap relay, sprints, long-jump and foam javelin. All competitors raced admirably, showing great sportsmanship and spirit during the afternoon.

Inspiration Trust would like to send their appreciation to Larking Gowen again for sponsoring the fantastic sports tops that were proudly worn by every school, and will continue to be represented in future sports competitions.
Steve Adams, Whole Trust Sports Coordinator said:

"Every event was competed for in great spirit and all competitors were a credit to their school in terms of performance, effort and determination in doing their best. This was fantastic especially on such a hot afternoon. My thanks go to the Year 10 Sports Leaders from Jane Austen College who helped with the events in terms of recording and assisting the staff officials, they were an excellent help!"

It was fantastic seeing lots of happy and energetic children having an opportunity to represent their school in another competitive sporting environment. We look forward to the Dodgeball Tournament in the Autumn Term.