Secondary Maths Success at Inspiration Trust Maths Challenge
Back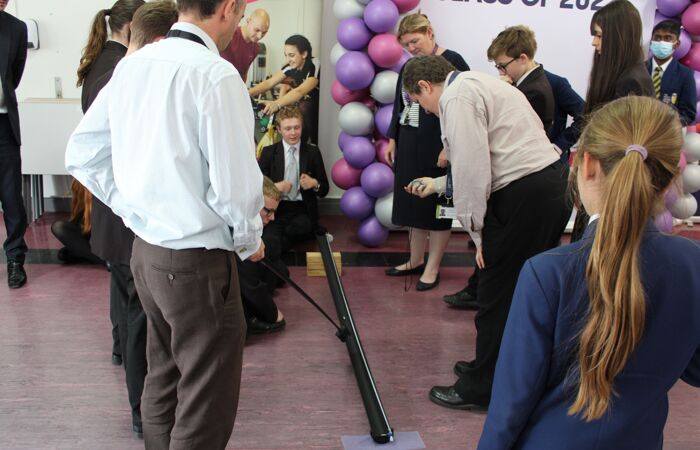 Published on 01/07/22
On Friday 1st of July, the Inspiration Trust hosted an inter-school Secondary Maths Challenge, designed to push students out of their comfort zone and to celebrate maths across Key Stage 3 and 4.
All nine secondary schools within the Inspiration Trust family entered a team for the event. The pupils were excited to be involved in mathematics challenges and to experience mathematics beyond the classroom. Through competition and mathematical application, teams could amass points, whilst enjoying an enriching and fun day of learning.
Mr Marjoram, Maths Standards Lead, said "It was fantastic to see the students and staff so engaged in the challenges. The atmosphere in the room was brilliant and the students thoroughly enjoyed the opportunity to take part in the mathematical enrichment activities. Many thanks to all of the students and staff for ensuring the event was so successful. I can't wait for next year."
Students were challenged to take part in a variety of mathematical activities. All of the challenges involved the students using their mathematical skills to problem solve; challenges included team maths puzzles, Da Vinci Tiles, estimation, logic puzzles and a practical task.
Points were totalled after each task and all was to play for going into the final challenge - pupils had to use their knowledge of angles, distance and time to construct a ramp that would enable a ball to roll for a calculated distance in a given time. With teachers and pupils working together on this difficult task everyone was engaged and eager to succeed. Many of the teams got very close to the announced target time and collected much-needed points, now it was time to announce the winners of the day.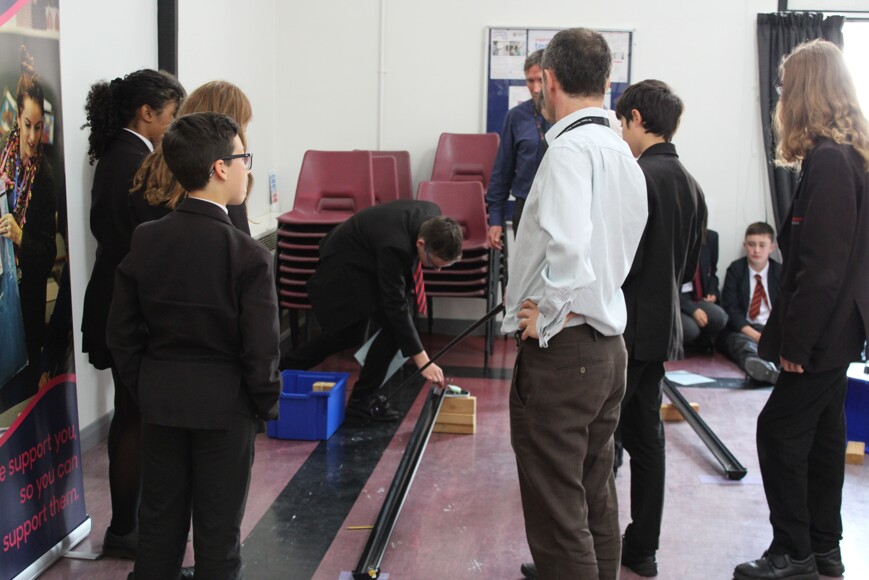 Mrs Coe, Director of Maths, said 'The atmosphere was electric as the ball bearings were rolled down the ramps; staff and students alike held their breath to see if their calculations were accurate. Well Done to Wayland who scored within 0.01 seconds of the required time! I would like to thank students and staff for embracing all the tasks and to the full central maths team who spent a long time designing the challenges and organised the events on the day.
The first announced winner was that of the teachers' challenge. Attending teachers were given some "homework" to complete across the day, with the winner being Dr Jervis from Great Yarmouth Charter Academy.
The main winners of the day were
1st Hethersett Academy - 234 points
2nd Cromer Academy - 192 points
3rd Hewett Academy - 187 points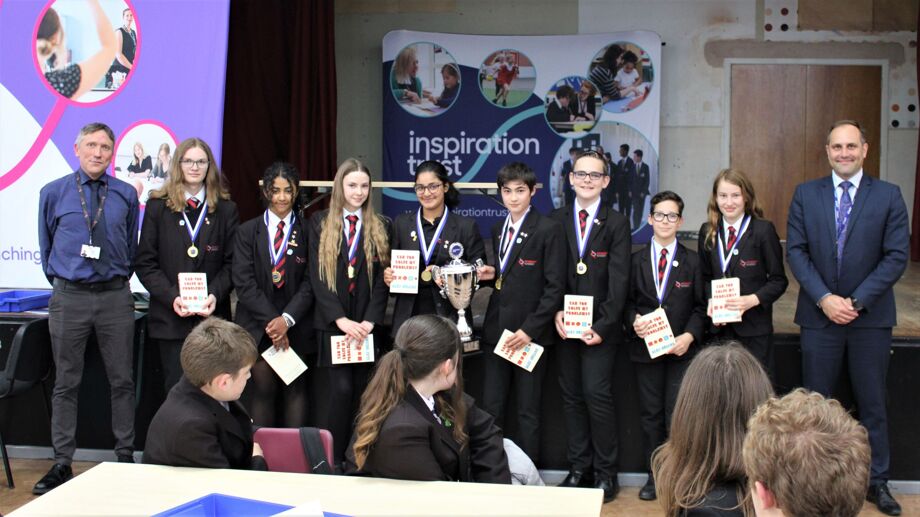 Everyone had a great day and used their maths skills in ways that were new and exciting. With a wealth of talent in the room, many of the mathematicians that attended will no doubt go on to great things, by taking advantage of Sixth Form Colleges within the trust, including Sir Isaac Newton Sixth Form College. The opportunities are there for all pupils to let their academic abilities shine.