Inspiration Trust Hosts a Wellbeing Day for Staff
Back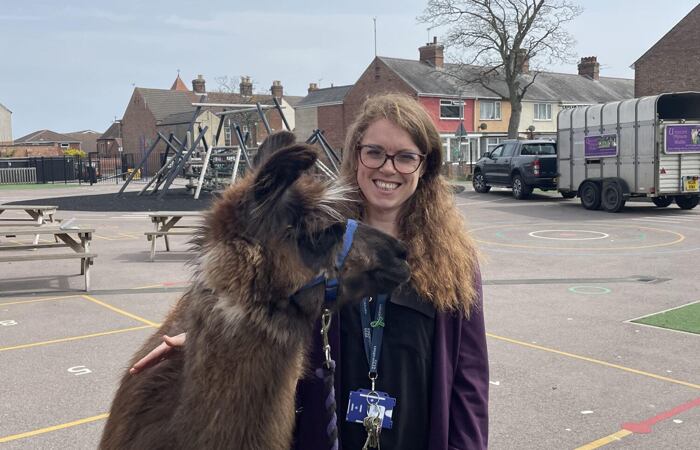 Published on 26/04/22
On Tuesday, Cobholm Primary Academy was home to a new initiative from Inspiration Trust, focused on Staff Well-Being.
The aim of the day was to provide staff with an opportunity to engage with a number of different activities and services that can support their well-being. The event had a range of companies there, including Pit Stop, from Men's Craft, NPL Mindfulness and Yoga, Unicorn Alpaca Walks in Suffolk, Wellbeing Norfolk and Waveney and more!
Fran McGhee, HR Advisor, who organised the event said: "The day felt really good and generated a really positive atmosphere. The service providers all spoke about how much the staff engaged and how lovely the school felt which is great. My goal is to encourage everyone to think about their well-being and to provide as many tools for staff to access, as I am aware that one size does not fit all, the more tools we give to staff to look after their wellbeing the more equipped our staff will be to support our children."
The event was a great opportunity for staff to get together and learn more about the best ways to support their wellbeing whilst having a busy schedule!
Nicky Robson, an attendee of the event said: "The highlight of the day was definitely the calming influences of the animals."