Inspiration Trust Academy's showcase pupil's work as part of Norfolk Open Studios
Back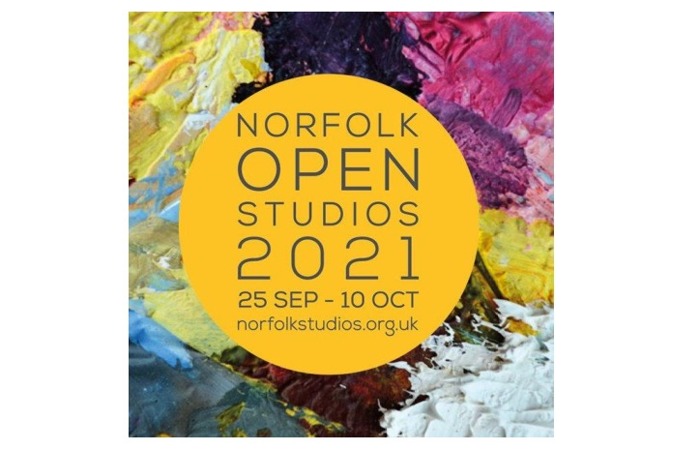 Published on 28/09/21
2021's Norfolk Open Studios returns is happening from Saturday 25th September to 10th October. There are over 260 studios and schools taking part including 9 from the Inspiration Trust family.
Award-winning Norfolk Open Studios is one of the largest and most successful open studios schemes in the country. Studios is run by Norfolk & Norwich Festival as one of its initiatives. For 16 days it celebrates the country's artists and their talent by offering them the opportunity to display, discuss and even sell their work. Moreover, it offers the public the chance to see new art for free as well as to discuss the art with the artist themselves and even buy original art from them.
Come along to our Academies' exhibition and see their talent work:
Primary Academies.
Charles Darwin Primary School are showcasing artwork from Reception up to Year 6 in a variety of media. 4:30 – 6:30 pm on 29th of September.
Great Yarmouth Primary Academy exhibition celebrates the work of children from all year groups, that is inspired by our school and the local area of Great Yarmouth. 3:30 - 5 pm on 6th - 7th of October.
Norwich Primary Academy are showcasing 'Picture This' an exhibition of work from our annual Arts Week, focusing on children's picture books. Pupils learnt about illustration and writers and became illustrators and authors for the week! 3:30-5:30 pm on October 5th.
Secondary Academies
Cromer Academy has an art trail around Cromer town centre. Year 11 artwork on themes of pop culture, natural form, portraits, surrealism will be featured in the windows of local businesses. On 25th of September till 10th of October
Great Yarmouth Charter Academy, Artist Anna Brass will lead a workshop with Year 8 students that explores flatness and space through the process of making 'drawing-sculptures'. The result will be a large scale, collaborative installation. 4 - 5pm on the 6th, 7th and 8th of October
Hethersett Academy are showcasing a range of painted, drawn, printed, mixed media and photography work from thematic projects such as Identity and Climate Change by years 9,10 and 11. 3-7 pm on 1st of October 10am-5pm on 2nd.
Hewett Academy are showing a range of mixed media explorations from year 9 and 10, including a large collaborative free-standing installation and colourful graphic pieces. on September 29th and 30th till 1st of October.
Thetford Academy are hosting an exhibition of GCSE and A-Level work by students, exploring the theme of 'events' through a range of 2-dimensional work, including photography. 4-7 pm on 29th of September.
Wayland Academy are showcasing work by pupils from year 7- year 11 including Painting, printing, drawing, 3D sculpture, textiles and photography. on 27th till 28th of September.
Studios are FREE to visit, and visitors don't need to book in advance unless they are a large group. For more details about our Academies School Studio art, please click here: https://norfolkstudios.org.uk/artists/?_artist_type=school
Inspiration Trust's Art Specialist Advisor, Heather Denny said: 'The Inspiration Trust works closely with Norfolk & Norwich Festival promoting & supporting arts and culture, as we want pupils to learn about creative knowledge & develop their cultural capital so that they can succeed in life.

'Norfolk Open Studios is one of the largest and most successful open studios schemes in the country with 260 studios and schools taking part this year.

'The initiative allows the public to come and see the artwork from successful artists in their own studios. We wanted our pupils to be able to showcase their wonderful work and have the experience of curating & exhibiting their work in a professional exhibition. It is a celebration of all the creativity from our Primary, Secondary schools and Sixth Forms across Norfolk and allows us as a trust to commend the creative achievements of all of our pupils.'