Life after Lockdown art project at Hewett Academy
Back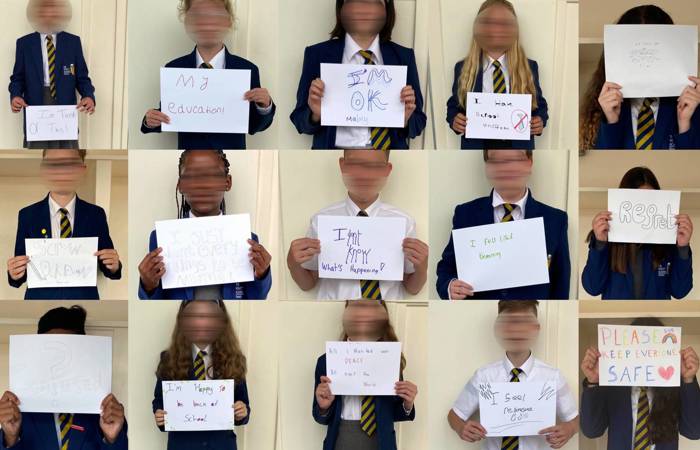 Published on 14/06/21
Norwich students emulate famous artist Gillian Wearing's Signs Series
Key Stage 3 students at Hewett Academy have taken part in an art project reflecting on their experience of previous lockdowns.
The project was inspired by Gillian Wearing's Signs series, in which Wearing examined the relationship between public image and private identity by photographing members of the public holding statements on which they had written down what was on their mind.
The Hewett Academy students replicated this artwork by each taking a piece of paper and reflecting on their strongest feelings after coming back to school following the lockdown. They also discussed the positives and challenges of being stuck inside, of missing people while seeing too much of others, of the worries they held about the pandemic, and their thoughts about being back in school.
Amy Lee, Art Teacher at Hewett Academy, said:

"Artists in this year, as throughout our global history, respond to and record changes and events in society, and our Key Stage 3 students at Hewett were no exception. We wanted to work on a recovery project for the students upon their return to school and to give them the opportunity to express their own fears, concerns and hopes for the future.

"The conversation was open and honest and we discussed the responses by the participants in Wearing's Signs series. We also discussed the social restraints of expressing feelings honestly but still experiencing the feelings regardless. I am very proud of how well the students handled our conversations, and the maturity they showed at every stage of the project."