Blog: 'being thrust into teaching suited me 100%'
Back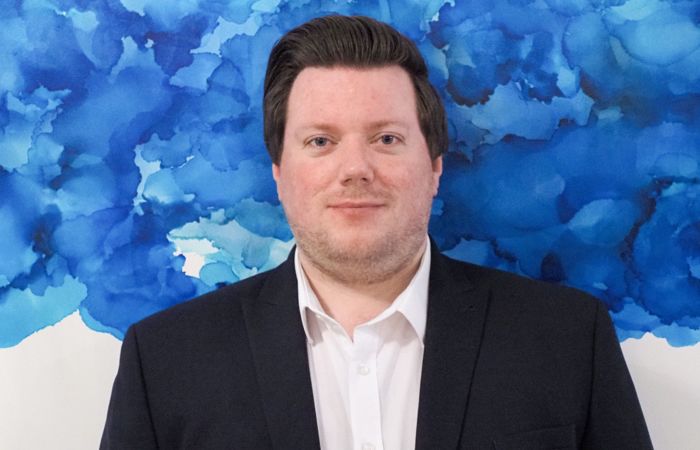 Published on 03/06/21
Kyle Beeson's Blog on the Inspiration Trust's Teacher Training programme.
I knew as soon as I started seriously thinking about applying for teacher training that I wanted to go to the Inspiration Trust Teacher Training programme. The Trust, and its training programme, has a reputation for focusing on knowledge which perfectly suited my own ethos, and I loved the idea of being trained by teachers with such strong subject specialisms.
Fortunately, that's exactly what I received. Overall, the support I received from the programme was second to none.
I loved the access we had to subject specialists, who were an amazing source we could learn from, and so help us develop. That combination of focusing on knowledge and offering support made sure that we were successful as trainees.
Being given an experienced mentor also really helped, having somebody who could guide you through everything you're working on. It's someone you can be really comfortable going to them for help, just bouncing ideas off them, and is exactly what you need when you're training, and particularly when you're in the classroom so early on in the programme.
That's exactly what I needed though – being thrust into teaching suited me 100%. I can't think of anything worse than sitting back and watching for ages as it builds the whole thing up into something far more intimidating than it actually is. It's always better to jump straight in and get in front of the children in school.
The first school that I was placed in was perfect as well. Norwich Primary School can be challenging, but it's exactly the sort of school that I want to work in. It felt like the staff there were tighter-knit as a result of the work they did, and I was better supported as a fresh face. They all knew what it would be like for a trainee teacher working there for the first time, and I felt better supported as a result.
Although my second placement was outside the Inspiration Trust, and I currently work for a school outside the Trust, I would definitely return there in the future.
I would whole-heartedly recommend their teacher training programme to anyone thinking about teaching as a career – I've raved about it to people before!
Of course there's no way that any training programme could prepare us for everything that's happened in the past year, but my teacher training really did stand me in good stead.
At the start of the first lockdown we were sending physical packs out to our pupils, before our work became more about phoning the families and checking in, having that contact to make sure everything was ok and see how we could help, before moving towards remote learning.
It was definitely a steep learning curve, particularly for an NQT, but having had such a knowledge-rich training year beforehand made me feel far more confident in what I could offer as a teacher.
But the challenges didn't stop there, as on the return to school I took on a Year 6 bubble, having been a Year 5 teacher before. I knew it would be a new challenge but I didn't even care, as I was just so excited to be back – being back in the classroom was long overdue. I needed it, the children needed it, and I loved every second of it.
Now I'm in school all the time with a mixed Year 5/6 bubble while my partner teachers sort remote learning.
The training I received from the Inspiration Trust course has been so valuable in helping me work with different classes; I worked with three different year groups in my training which has helped me be more flexible in my teaching and better able to switch to a new year group. That's also been really helped by having such strong subject knowledge drummed into me by the Trust experts!
It's great to see how the facets of the course which most appealed to me when I was researching teacher training programmes have been so valuable already, and really demonstrates to me the importance of finding the course which is right for you.
If there's a conflict between your teaching ethos and beliefs and the course you're on, then you'll always struggle. The Inspiration Trust programme is explicit about the importance it places on knowledge and subject specialists, and that really did align with my own beliefs. I cannot compliment it enough.