Blog: "As a sector, we have learned so many lessons from the past year, and I do believe that these will have an effect on how we train new teachers in the future"
Back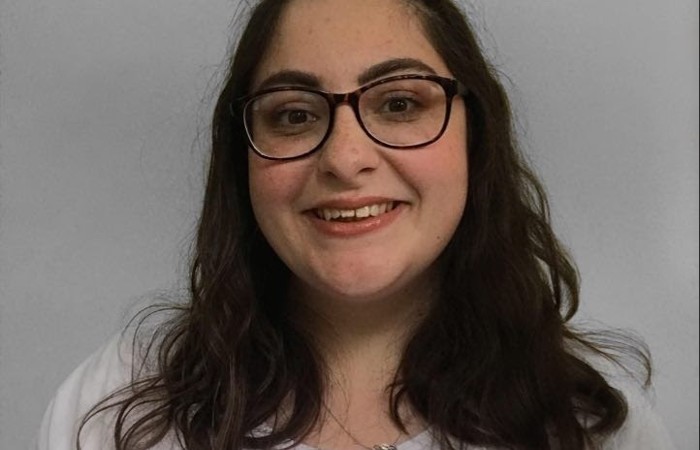 Published on 10/05/21
Corrine Sagon shares her experience of teacher training throughout the pandemic.
I always knew teacher training was going to be a challenge, but doing my training when a pandemic hit was beyond anything I could have imagined!
When schools closed to all but a few students, I was able to stay teaching at school in my second placement. This was certainly helpful in developing me as a teacher and improving my confidence – I was left on my own a bit more and able to keep teaching.
Fortunately, I did have three months at the school before everything changed, which meant I had that time to start building relationships with the pupils and become more comfortable as a teacher. That didn't mean it was easy of course!
However, it helped that I never felt left adrift by my provider. I signed up for the Inspiration Trust Teacher Training programme because I knew I wanted to do a school-centred training course to give me as much practical experience as possible. I thought that as good as any training programme is – and this one certainly was good – you're still going to develop the most as a teacher if you're in front of the kids, learning by doing.
The more time you spend in the classroom the quicker you will establish yourself as a teacher. It means you become more comfortable in your teaching; it's easier to create a classroom of mutual respect, and it's such a benefit to your training. I had applied for a PGCE as well, but I thought that this way I'd be in the classroom quicker, which was what I was after.
The programme started out with three days a week in school, soon followed by four, so we had the chance to build relationships and learn on the ground. This is what matters the most, spending time in front of the class, while still learning from the experts.
We were always taught by people who were really intelligent and knew their stuff, but who were also always very friendly and treated us really well – I always felt comfortable asking questions, and was never made to feel like they were stupid ones.
This really is important, as you're coming in so inexperienced and working with the experts, so you have to feel comfortable coming to them with questions.
And having them be constantly so supportive meant that we never felt isolated, or unsure what was going on – we were always kept updated as much as possible, even though that can be hard when no one knew what was going to happen.
Of course, it did mean that our training experience was completely different to what anyone before us would have gone through. We all had to adjust to a different way of doing things, both as teachers, but also trainees.
We still had all the sessions we were meant to have, it's just that they moved online. One unexpected advantage of this was that we experienced both teaching and also learning through video calls, which gave us our own insight into what works remotely and what does not.
As a sector, we have learned so many lessons from the past year, and I do believe that these will have an effect on how we train new teachers in the future. Although, it's fair to say that there are some things that will never change, and some advice which will always be relevant.
Teacher trainees will always need someone to talk to – whether that's their mentor, another trainee, or another member of staff. Having that person you can confide in, you can share problems with, or just vent to, is so important for your wellbeing.
You should also be aware of the hours you're going to work. I knew going in that there was more work behind the scenes – it was never going to be 9-3 each day – but even so I was not expecting the hours I ended up working. Being realistic about how hard you're going to work, and what you can achieve, is absolutely vital.

And my final piece of advice? You can never have enough post-its! You should keep them with you at all times because you'll always have something to write down. You're always learning!