Inspiration Trust invests in pianos for schools
Back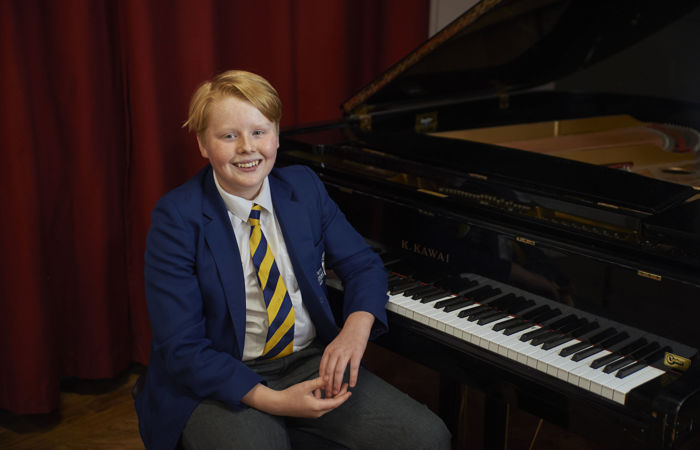 Published on 15/04/21
Inspiration Trust is investing heavily in music to make sure all of our academies have access to high quality pianos, keyboards and digital pianos. The investment is part of the trust's commitment to the arts.
Six academies have received pianos, including: Cobholm Primary Academy, Charles Darwin Primary, Cromer Academy, Hewett Academy, Hethersett Academy and Norwich Primary Academy.
This significant investment illustrates just how central music is to life at Inspiration Trust. The trust began by supplying pianos to schools that did not yet have them and then moved to replacing worn-out pianos that were beyond economic repair.
In addition to the new pianos, Inspiration Trust also funds regular piano tuning and maintenance and has improved many existing pianos by fitting new castors and making long overdue repairs.
John Stephens, Director of Music at Inspiration Trust, and former pupil at Great Yarmouth Charter Academy, said:
"Pianos are the foundation of so much musical activity in school - everything from singing assemblies to offering tuition and public performances. It's so important that every school has at least one good piano, and that it makes proper use of it.

"I'm very proud that the Inspiration Trust invests in musical equipment, acknowledging that the value of such resourcing goes way beyond the financial cost alone. Musical instruments do tend to be expensive, and when there are so many calls on school finances it would be easy to prioritise other things. To me, investing in music and the arts is a 'no brainer', as I've seen first hand the positive impact that these experiences can bring to individuals and school communities. It's so reassuring that school and trust leaders want to see these benefits being offered to their pupils and are keen to find ways to bring them to fruition. Some might even say that it's a brave, bold, choice and I commend them for it."
Gareth Stevens, Chief Executive of Inspiration Trust said:
"Music has always been right at the heart of what makes Inspiration Trust so special. Music allows us to express what is our very essence, and what it means to be human. It lifts the soul and takes us to other places. It is so important that we continue to invest in music so that every child can benefit from both playing music and appreciating music."