Blog: "Students benefit from working with someone who understands their needs"
Back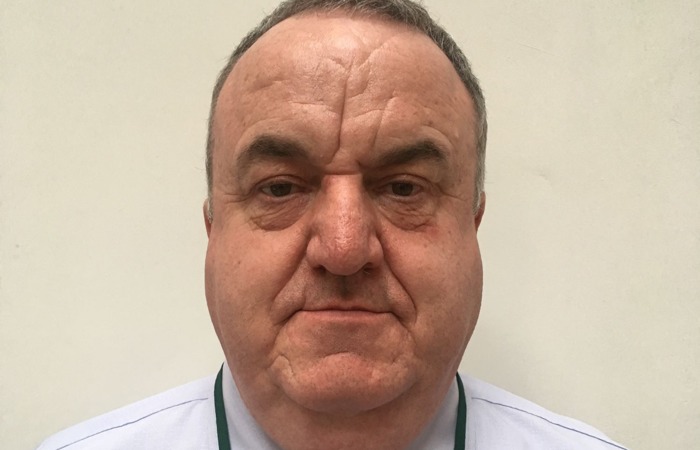 Published on 23/03/21
Perry Newbury, Special Educational Needs and Disability (SEND) Teaching Assistant, talks about his career and shares his insight on working with SEND pupils. He has been a teaching assistant in different academic areas for about 15 years working with children ages 11 to 16.
Read Perry Newbury's blog:
The SEND provision and leadership at Jane Austen College is by far the best I have experienced. Throughout my career I have seen the challenges that pupils with SEND face in a modern mainstream high school - it's my job to try and support them and make sure they have access to the best education possible. Challenges include the large size of classes, which can sometimes mean students who are struggling in class can remain hidden. Students with SEND can also be reluctant to ask for help as they feel that it highlights them as being 'different'.
I think it's important to have high expectations of all students but I'm aware that some students who have SEND may find these expectations difficult to reach. I work hard to make sure they don't feel left behind in the educational process.
I feel the most important part of my role is how we, as teaching assistants, work with class teachers.
Our role enables the class teacher to focus on their primary role whilst we work with individuals or small groups to reinforce learning and - with our additional knowledge of the individual students and their SEND need - we can pass on the information which enables the class teacher to help that learner more effectively.
Within a lesson we might scribe for a pupil, model an additional example, provide spellings discreetly on a post-it or break instructions down into manageable chunks. We also offer support out of the main lesson - this can take the form of emotional support and encouragement to enable a student to refocus. I deliver Thinking Reading, a 1-1 intensive reading programme, but other teaching assistants lead different interventions, such as Zones of Regulation or Emotional Literacy Support Assistance (ELSA).
It's important that we make sure enough time is carved out to communicate with the teachers that we work with. Over the course of a week, I could be working with 12 or more different members of staff. Organisation is key - I find it really helpful when teachers share schemes of learning and lesson plans with us so that we can plan how we will provide support to students with SEND.
Over the last 15 years, the professionalism required within the role has dramatically increased. Staff are now joining the role as their career choice, rather than a stepping-stone to a future career path - this has helped to raise the profile of teaching assistants. As the professionalism has increased, so have the opportunities for staff development, with CPD programmes that focus on developing our knowledge and skills.
Students benefit from working with someone who understands their needs and how best to help them overcome challenges. Teaching assistants can be a first point of contact for a child who feels unable to approach a teacher with an issue or problem, and they can be advocates for a child who needs someone to do that for them.
For staff, the positives are getting to understand in more depth the student and how they see the world. It is fantastic to follow your year group through their entire time at school, seeing them grow and develop in independence and confidence.
The qualities include adaptability, patience and empathy to the learner. You need to be able to understand how students with SEND might see the world and what their concerns and worries might be, especially in what is currently an unsettled and uncertain time in their lives.
During the Covid-19 crisis the role has been more focused on pastoral support. We have more contact with families and students at home. I feel that I have got to know the students and their home lives in far more depth.