Athena Mills-Vingoe: "Languages really opened up my mind to how big the world is"
Back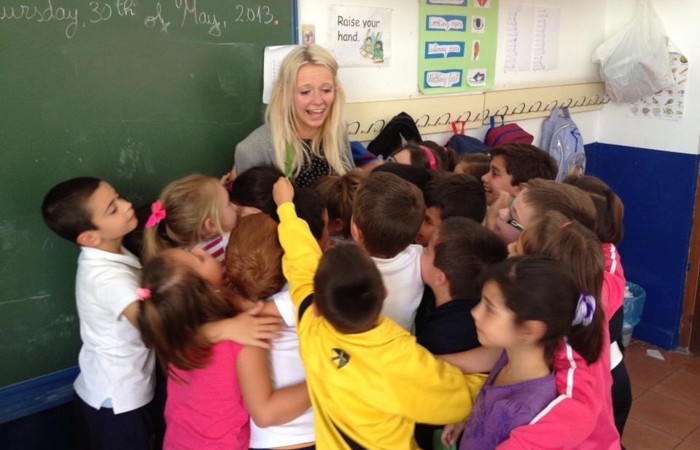 Published on 08/03/21
In celebration of National Foreign Language Week (March 7–13 2021) our teaching teams have been sharing what inspired them to pursue languages. Athena Mills-Vingoe, from Thetford Academy, reveals how languages encouraged her to travel and explore the world.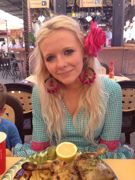 I didn't start learning languages until I was in Year 7 and I studied French. I was not particularly good at it compared to my peers - and I wasn't from a language background - but I really enjoyed it. My family were all English, and proud of our annual trips to Malaga, ordering the typical chicken and chips!
I started to learn German in Year 8 and 9 - little did I know it, but this was the spark that steered me toward a career today. The teacher was extremely strict and it spurred me on to try my hardest and improve. The natural next step was then picking up Spanish in Year 10.
When it came to choosing my A-levels, you won't be surprised to hear that languages were my first choice - French, Spanish, German and drama. I loved to communicate and have always been very extroverted. At this point, I was naturally better at French. Probably because I found the language, culture and French way of life so interesting.
At university I studied Translation, Interpreting and French and Spanish at the University of East Anglia - but knew I wanted to be a language teacher. I was lucky enough to spend a year abroad in Spain as a Teaching Assistant for the British Council. I was based in the South of Spain and it was the most amazing experience. There were a limited number of people who spoke English and the Spanish accent was different to what I had been learning in the classroom. I'll be honest - it was really tough and I struggled. I needed to adapt to the accent and have every conversation in Spanish. It was a steep learning curve - but now I wouldn't change it for the world.
I can still remember the day I realised I was bilingual. I was in a bus station in Madrid, enroute to visit a friend, and it dawned on me that I could understand absolutely everything going on around me. I couldn't believe it. The excitement I felt in this moment I will never forget. I never thought I would really be bilingual one day. This time of my life will always be special to me. It really opened up my mind to how big the world was.
My next job was in the West of France as a kids entertainer over a long summer. I had always been drawn to everything French since high school and suddenly I was living there - a part of their people, culture and world. This was the job that changed my life and where I met my partner and father of my children.
After this journey, I moved back to the UK to finish my degree. I then got a job in a special needs school/pupil referral unit. Being able to share my passion for languages and particularly French with the next generation made me realise how much I could make the difference. It was an easy decision to apply for teacher training and get my PGCE in modern foreign languages for secondary.My second placement was at The Thetford Academy and instantly knew it was the school for me. It's where I'm based now!
In three years, I've gone from being a PGCE to the Curriculum Lead for Languages. I feel I am in the perfect position in my career at the moment. I enjoy my job - it doesn't feel like working - I spend every day sharing my passion.
If you enjoy studying languages, I would encourage you to do it. Even if it doesn't come naturally. Language learning doesn't just give you a qualification, it gives you a different outlook on the world, experience of another culture and a different way of communicating. It's hard work, but the rewards are truly worth it - the more you commit to it, the better you'll become.