Inspiration Trust Head of School talks about delivering effective home learning
Back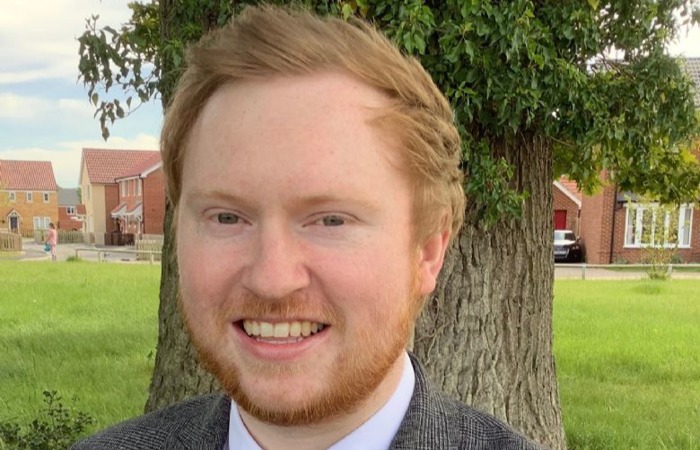 Published on 27/01/21
Jordan Sullivan, Head of School at Cobholm Primary Academy, talks about delivering effective remote learning for all pupils.
At Cobholm Primary Academy we have worked hard to ensure that even when our pupils aren't able to come into the classroom, they still receive the same high-quality education we have always promised them.
Over the course of the past year, we have regularly evaluated our remote learning provision to ensure it offers the best possible experience for all pupils. We are very proud of the exceptionally high level of engagement we have seen from our pupils during this lockdown and will continue to work hard to keep this going.
One of the main challenges we have faced is that children really struggled not seeing their classmates or teachers on a regular basis. That's why we brought in live assemblies every morning for each class, where the teacher and assistant introduce the topics for the day, answer questions, offer feedback from previous lessons and generally promote a sense of enthusiasm and positivity for the coming day.
We make sure that our teachers are fully supported in preparing the most engaging and exciting lessons. This could be devising treasure hunts where children can search for certain items at home with their parents, setting offline work to help families without the means for their child to stay connected throughout the day, live marking the weekly knowledge quiz, or even encouraging times tables competitions between classes.
Of course, supporting our most vulnerable children is a key priority for all of us at Cobholm Primary Academy. That's why we offer a place in school for any disadvantaged child who requires support to access remote learning, while all our teachers keep a careful eye on their pupils who may need additional help. We have also ensured that technology is not a barrier to learning by loaning out a variety of devices to those children who would otherwise miss out on learning.
Ensuring every child has access to a device, staggering assembly times to help parents supporting multiple siblings, and even setting up a 'test student' account to see how the system works from a child's perspective, have all been instrumental in our efforts to keep children learning.
But what matters most is making sure that children are still learning, and so we developed an approach to assess and track engagement in remote learning to ensure that no child goes unnoticed. In practice, this means follow up phone calls if any child does not take part in the live assemblies, as well as daily phone calls for every child we have identified as requiring additional support to reach their full potential.
In an effort to counteract any challenges around the 'vocabulary gap' for disadvantaged children, we also provide a story every day in our live assemblies, as well as arranging Google Meets where pupils can read aloud to staff. These ensure that pupils have regular exposure to a rich vocabulary as well as consistent reading practice.
Finally, we provide supportive written updates for parents, as well as daily phone calls to check on the wellbeing of the whole family. Parents and children can also use daily feedback forms to relay their thoughts on their learning, and so impact future lessons.
Keeping these relationships strong is right at the heart of our remote learning success and is easily as important as the technological side of things. When the lockdown ends and we welcome back all pupils to class, it is these relationships which will ensure that our pupils continue to thrive while at Cobholm Primary Academy.