Diversifying the curriculum and maintaining rigour
Back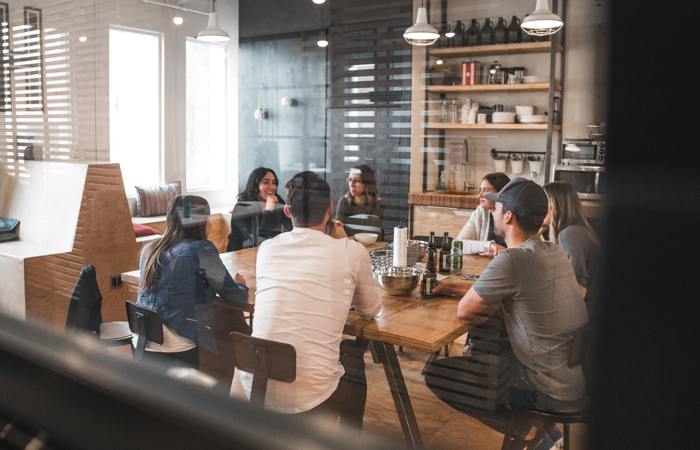 Published on 18/01/21
To many inside and outside of education, the 'curriculum turn' must seem bizarre: schools have always taught curricula, so why would a movement be necessary to refocus attention on the curriculum? This is an important question and answering it hopefully reveals that the 'curriculum turn' should not be seen as a knee-jerk response to government pressures.
One answer is that until relatively recently, school curricula have been under-theorised. As a result, teachers, school leaders and inspectors focused on how to deliver content rather than considering what content was being taught. In certain subjects, especially the arts and humanities turning attention to what should be taught is hugely exciting. The choices teachers can make in these subjects reveal the awesome responsibility they have as curriculum designers. We have the opportunities to curate transformative experiences for pupils by carefully planning what, and when, they will encounter knowledge.
Spending time thinking about this can only be a good thing. However, the 'curriculum turn' has not been without its critics. Some argue the curriculum has become too traditional with a focus on authors who are male, pale and stale. Conversely, other critics accuse teachers of politicising content and using the curriculum for radical political activism.
Luckily at the Inspiration Trust we have had the benefit of thinking about the curriculum for some time and therefore feel like we're in a strong position to respond to these criticisms. One of our guiding principles has been that it is unwise to theorise about the curriculum at too general a level. At a Trust-wide level we have agreed a number of factors which each subject should consider when making content choices: its utility; its social and cultural importance; its relevance to the lives of our students, both now and in the future; and its provenance - our curriculum should both reflect the communities we serve, and look beyond them. But beyond those considerations, our engines of curriculum development have been subject communities that have been created across the Trust. Firstly, this means that the curriculum is owned by the teachers who teach it. Secondly, this means that the curricula that have been developed are designed by subject specialists for subject specialists. This second point is crucial because it means that subjects disciplines (or the disciplines that sit behind subjects) are at the core of all curricula considerations.
In the aftermath of murder of George Floyd and the toppling of Colston's statue, a useful and important debate arose nationally about diversity and the school curriculum. At that time, at the Inspiration Trust, we had just been asked to design curricula for the Oak National Academy's Key Stage 3 (KS3) English and history provision. It was a huge honour to be asked but we also felt a considerable responsibility. We had all been closely listening to debates around whether the curriculum should be decolonised. We had been moved by the calls for more diverse voices to be included in the curriculum. We were proud to be able to make sure that everything we created was inclusive.
We were flattered when the curricula we eventually created for Oak received praise in the national press. The Sunday Times Education Editor, Sian Griffiths celebrated the introduction of 'diverse topics and voices to the national curriculum'. However, interestingly, our goal had not been to create 'diverse curricula' as a result of the political climate. Instead, we wanted to produce curricula which were more authentic adaptations of the disciplines that sat behind our subjects.
So, within history, we wanted to create lessons that more accurately represented the past whilst achieving the aims of the national curriculum. We did not want to remove the English political history, which so often dominates KS3. Instead we wanted to contextualise it more fully in wider European and world history because it was within that context that the English political story unfolded. We also tried to integrate more female figures into the narratives about the past as it is inexcusable that - despite women making up half of the population who lived in the past, compared to men - so few women are named within exam specifications or traditional textbooks.
Similarly within English, we were informed by the idea of intertextuality being at the heart of the study of literature. That is to say, great literature is an ongoing conversation between authors and readers. However, much of this conversation is characterised by White writers and White readers. As The Centre of Literacy in Primary Education's Reflecting Realities Report highlights, only 4% of texts published for primary aged children in 2019 had a BAME protagonist. This raises important questions about what we mean about diversification in English. For example, what role does a BAME character play – are they active or passive? Are they a vehicle for suffering?
Therefore, within our work with Oak National Academy, we selected literature that could be paired with other texts to show the ongoing conversation. That is to say, we have aimed for a curriculum that has meaningful, balanced representation. The text selections diversify the curriculum, but also maintain rigour. For example, Dickens' Oliver Twist is often studied through the lens of the coming of age novel, or bildungsroman. By pairing Oliver Twist with Kincaid's Annie John we avoid being tokenistic and attempt to truly diversify the curriculum. What is at the heart of these selections is that they are both coming of age novels, but from different cultures. That is to say, the thread that connects both texts is how the genre of bildungsroman acts as a window into other worlds and acts as a mirror to reflect who we are.
Curriculum development is never finished and as the authors of these Oak curricula we are acutely aware of changes we would make if we had our time again. The goal of trying to make a school curriculum show fidelity to the disciplines that sits behind subjects is ambitious and does necessitate further curriculum reform. However, we suggest that using the principle of always returning to disciplinary considerations is the best way of pursuing curriculum reform without content choices becoming politicised.

Authors
Ben Arscott, Subject Specialist Leader (History)
Matthew Carnaby, Director of English
Summer Turner, former Director of Curriculum and Subject Specialist Leader (English), now Vice-Principal at Jane Austen College
Attend our CPD session on developing a rigorous and diverse knowledge-rich curriculum