Inspiration Trust celebrates the first term of the Exemplary Leadership Programme
Back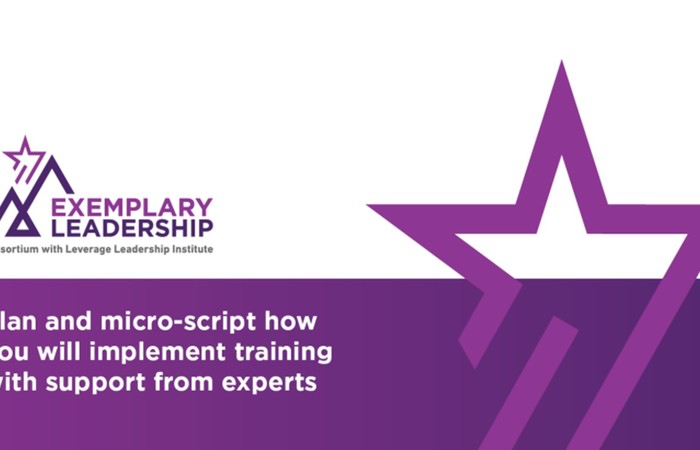 Published on 05/01/21
Last term we launched the DfE-funded Exemplary Leadership Programme, one of only two pilots funded in the country. Recruitment to the programme was hugely successful and places were oversubscribed. 124 schools from 53 local authorities were offered a place on this ground-breaking programme which started in November.
The first learning set had a focus on pupil culture, with the next two focusing on direct instruction and knowledge-rich curriculum - together forming the underpinning themes of the programme. Two leaders from each school completed two half days of training delivered live online direct from the Leverage Leadership Institute in the USA.
"Session 1 inspired me to look at my leadership practice. This was the best training session I have attended in 20 years of being in education - utterly phenomenal."
The learning set continued with the virtual school visits; the element most anticipated by our participants. Each participant selected one of three partner schools to visit and were expertly guided around the school by an exceptional school leader who narrated as they went, helping to make the invisible visible.
"This has been an eye-opening experience; I am excited about the future! We have already changed our practice and look forward to implementing more of the tools we have used during the training. To see things first-hand has enabled us to develop our thinking much more quickly."
Lastly, participants were supported to plan their own implementation in school of a pupil culture improvement they have identified which would move them forward. In smaller workshops, supported by exemplary leaders, they planned with their colleague. They will submit evidence of their gap tasks for feedback before the next learning set.
It has been a privilege to work with these leaders on this exciting new programme and see their commitment to developing themselves and their schools for the benefit of the pupils they serve. This has been a challenging time to prioritise development, but this programme has enabled leaders from across the country to engage with world-class training without leaving their schools. We're looking forward to seeing them again for the next learning set and are hopefully we will be able to announce the launch of the second cohort for 21/22.