Charles Darwin Primary children take part in national campaign to bring festive cheer to local care homes
Back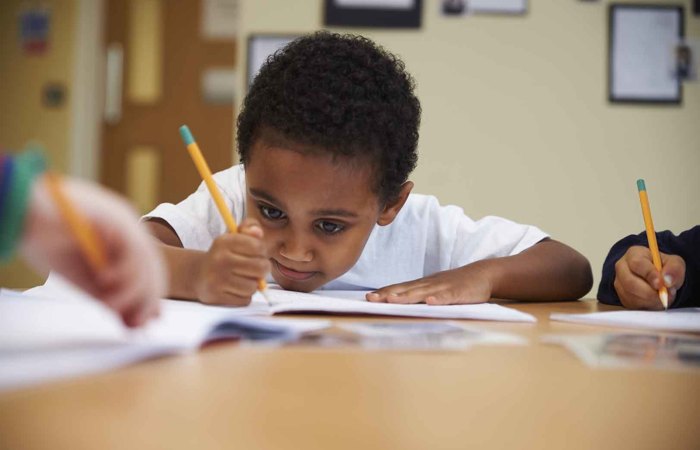 Published on 09/12/20
Children from Charles Darwin Primary are spreading a little joy and laughter this winter with festive letters for the residents of a local care home.
The Ofsted-rated Outstanding academy is taking part in the From Classroom to Carehomes campaign, launched by the Times Educational Supplement. Hundreds of schools from across the country are taking part in the campaign, with Charles Darwin pupils writing to residents in Hillcrest Carehome on Thorpe Road.
47 children in Year 4 at the school have written festive letters.
The letters have been met with smiles and laughter from residents at Hillcrest Carehome.

Leona Fitch, deputy manager at Hillcrest Care Home, said:
"What a wonderful idea - getting a sackful of letters from Charles Darwin School was like Christmas morning! The letters were so thoughtful and beautifully written – many included drawings and pictures, and it was clear the children had taken a lot of time and care to get it just right. Our residents haven't stopped smiling since - a huge thank you from all of us to everyone at Charles Darwin – Christmas has come early!"

Jo Brown, Principal of Charles Darwin Primary, said:
"As soon as we heard about the From Classroom to Carehomes campaign, we knew we had to be part of it. Our children are a very caring bunch, and they loved working out what they wanted to say to residents. We have a strong sense of community at Charles Darwin, and connecting with Hillcrest Carehome in this way has only built on that further. I'm so proud of our Year 4s and it is just wonderful to hear what an impact their writing has had on the residents."
Ruby Baker, 99, a resident at Hillcrest Care Home, said:
"We all felt very lucky to have received so many cards and letters from Charles Darwin Primary. It was great fun to read the cards with my friends here at Hillcrest, and I especially loved Frankie's letter! I would like to wish all the children a very Merry Christmas!"

Dame Rachel de Souza, Chief Executive of Inspiration Trust said:
"Jo Brown and her team at Charles Darwin are superstars, and the way they have embraced the Classroom to Carehomes campaign really exemplifies what an exceptional school it is. 2020 has been horribly difficult for everyone, but through all of the challenge and difficulty, hope and positivity shine through and remind us of the power of a kind word or thoughtful note, and the importance of reaching out to people. What great examples those nine-year-olds are to us all."