Inspiration Trust CEO named as preferred candidate for Children's Commissioner
Back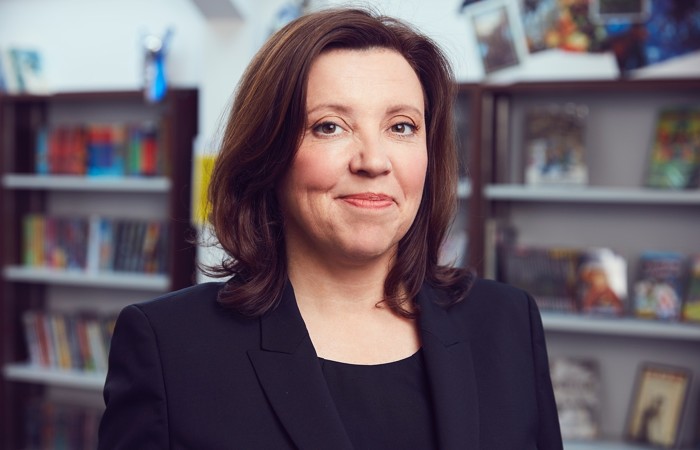 Published on 08/12/20
Dame Rachel de Souza has today been named as the Department for Education's preferred candidate for Children's Commissioner.
The nomination, by Education Secretary Gavin Williamson, has been approved by the Prime Minister. This now means that Dame Rachel will attend a pre-appointment hearing with the Education Select Committee.
Dame Rachel is the founding Chief Executive of the Inspiration Trust, a family of 14 schools in Norfolk and Suffolk. The Trust has an established track record of turning around challenging schools and supporting children in some of the country's most deprived areas. Inspiration Trust also opened the first specialist Maths sixth form in the country, Sir Isaac Newton Sixth Form, in September 2013, and supports two of the top performing schools in Norwich, Norfolk - Jane Austen College and Hethersett Academy.
She was appointed a Dame in the New Year's Honours in 2014 for her services to education.
Dame Rachel de Souza said:
"It is a great honour to be nominated for the role of Children's Commissioner. Throughout my whole career, I have been a passionate advocate for children and young people from disadvantaged backgrounds and finding ways to support them so they can realise their potential and flourish.

"We all know just how difficult Covid-19 has been for families up and down the country, and – subject to the appointment being approved – I would very much like to play my part in helping level up opportunities for children, and ensuring their welfare, everywhere as we come through this difficult time and look towards a more positive future."
David Tibble, Chair of Inspiration Trust said: "We are incredibly proud that Dame Rachel has been nominated for this role – in her time at the trust, she has been tireless in her work to help young people achieve, no matter what their background.
"We have built a strong trust team and education is much improved in Norfolk as a result of her and the wider team's efforts, and I have every confidence that she would apply the same rigour, verve and determination in the interests of every child across the country as the new Children's Commissioner."
Following Dame Rachel de Souza's pre-appointment hearing, the Education Select Committee will publish their recommendations, which the Education Secretary will consider before deciding whether to finalise the appointment.