The show must go on! Our family of schools will come together for our first online carol service
Back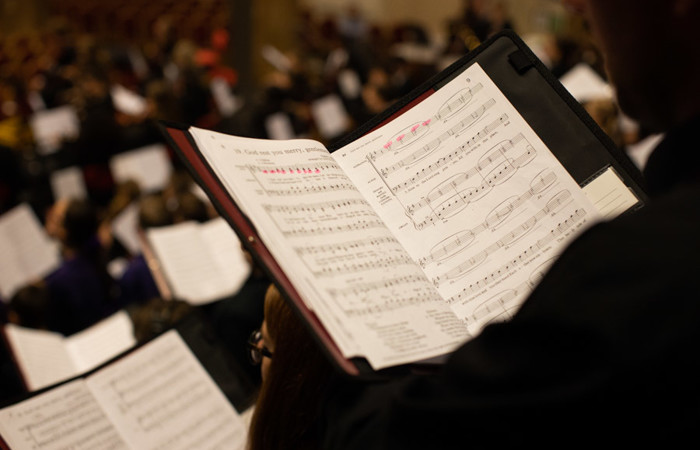 Published on 07/12/20
Don't miss out on our first ever online Carol Service on Wednesday 9th December! This annual event normally takes place at St. Andrews Hall, Norwich, but due to Covid-19 a live performance is not possible this year. However, our schools have been determined to continue this festive tradition and so this year the Christmas Carol Service is going virtual.
This project is being led by John Stephens, our Director of Music. He said: "Our annual carol service is an opportunity for our pupils from across our family of schools to collaborate on a much larger scale than most schools would ordinarily be able to manage on their own. It's a chance to explore the arts and be part of a larger community. I'm very proud that we've found a way to stay true to that ethos, even in these very uncertain times.
"While making music is currently restricted by physical distancing, it is still a force for social cohesion. It's wonderful to see such a diverse group of individuals participating from across the county by recording their music and readings. The time, energy, enthusiasm and talent represented by this video is a true Christmas gift!"
Dame Rachel de Souza, CEO of Inspiration Trust, said:
"Music is an important part of our curriculum - and we know lots of our children have been practising their instruments and singing during lockdown - so it was important that this year's carol service could take place.

"We're really proud to be able to bring this project together with the support of our students, families and staff - we hope our community enjoys it."
The schools have recorded their students individually playing a piece of music, or performing a reading, and these are being edited together to create a wonderful online performance.