Inspiration Trust introduces cross Trust sporting programme following the Covid pandemic
Back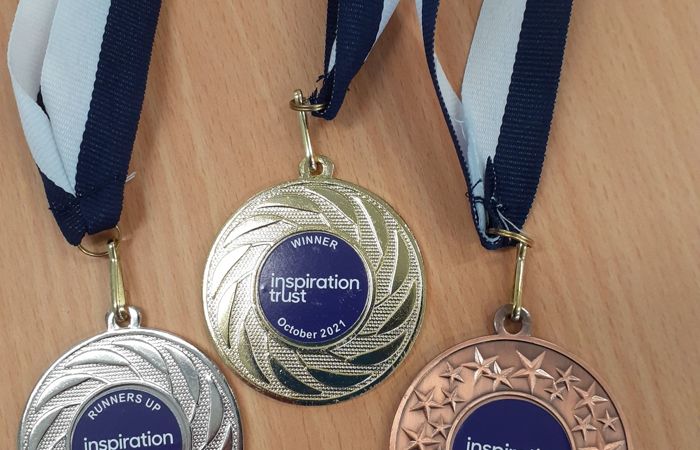 Published on 12/10/21
We are delighted to announce that Inspiration Trust are developing and implementing a cross Trust programme of sporting events to enhance levels of enrichment for all of our Inspiration Trust schools.
Following the pandemic and its huge impact upon school sport, it is essential that there are opportunities for our schools to compete against each other once again and therefore there will be one Trust sport event each half-term which will allow competition for Years 7 -10 for both boys and girls across our nine Secondary Schools.
The competitions this year are as follows:
Autumn Term 1 - Football
Autumn Term 2 - Swimming
Spring Term 1 - Badminton
Spring Term 2 - Netball & Rugby 7s
Summer Term 1 - "Champions Day" & Athletics
Summer 2 Term - Tennis
We have been fortunate enough to secure some fantastic venues to host our competitions, these are great environments for the students to perform in sports-specific competitions. The Nest, CSF are hosting the Football tournament, UEA SportsPark are hosting the Swimming, Badminton, Netball & Champions Day, Wymondham RFC are hosting the Rugby 7s and Cromer Tennis Club will be hosting the Tennis tournament. These are some of the premier sports facilities not just in Norfolk but in the East region!
Steve Adams, Whole Trust Sports Coordinator said:

"The aim is to give a platform to pupils to represent their schools in a high performance environment. The spread of sports is to encourage as many pupils as possible to take the opportunity to showcase their talent. In order for them to be selected for their schools, many are using inter-House competitions as a focus for the Trust event which means there are hundreds of our students involved in sport during the week. This obviously has physical advantages but also significant mental wellbeing benefits such as: Enhanced ability to cope with stress; More confidence; Better concentration and alertness; Reduced levels of overall tension."
This scheme will also start for our five Primary Academies in 2022 with competition for Years 4 - 6.
We are very much looking forward to our first inaugural Trust Football tournament at The Nest, (CSF Norwich) on Wednesday 20th & Thursday 21st October with over 60 teams entered involving 640 students!