Inspiration Trust launches Art Month to boost mental health and encourage creativity
Back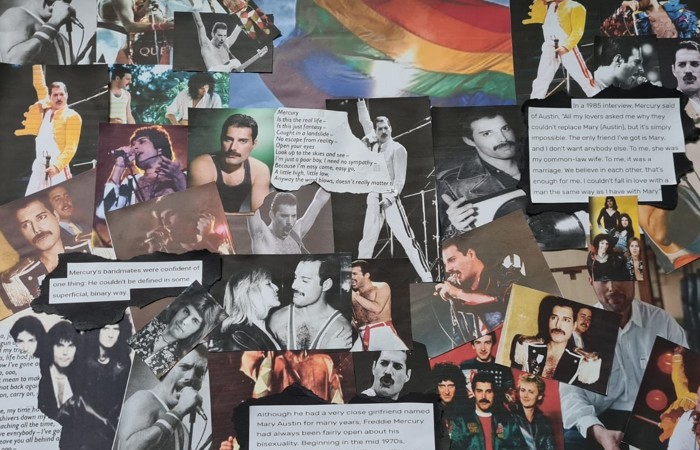 Published on 18/03/21
We are extremely excited to launch Art Month, a trust-wide campaign that will encourage our family of schools to celebrate the importance of art, boost mental health and promote a deeper knowledge and development of art history.
From 22nd March until 22nd April we'll be:
Sharing exhibitions and showcasing students' work
Running art challenges within our family of schools
Organising exciting sessions with speakers, such as Norwich University of the Arts
Sharing professional development sessions for local art and design teachers
Publishing a series of inspiring art and art history videos for families
Inviting students to take part in extracurricular activities focused on art history
Art Month is led by two art enthusiasts: Heather Denny, Inspiration Trust Arts Advisor and Louise Jackson, Executive Principal.
Throughout the month, our primary and secondary school students will be encouraged to take part in a variety of art challenges that will allow them to develop their talent. All art entries will be displayed in a virtual art gallery and shared on our website.
For LGBTQ+ history month, we set an art challenge encouraging young people to research a LGBTQ+ role model from history and create a piece of work inspired by them. The 3rd place was awarded to Evie from Hethersett Academy, for her piece 'LGBTQ+ flags'. Kitty from Charles Darwin Primary and Lily from Hethersett Academy were awarded joint 2nd place for their interpretations of David Bowie and Marsha P Johnson. A Cromer Academy student, Eloise, has won 1st place for her collage 'Bohemian Rhapsody.
Dr Elly Barnes MBE, Chief Executive of Education & Celebrate, said:
"It is always a real joy to see how schools develop and grow their LGBT+ inclusive curriculum, all subject areas play a part in creating whole school positive change; which is why it is so lovely to see diversity, history and creativity being celebrated through art. It was an absolute pleasure to judge all the entries. Congratulations to everyone who took part!"
Heather Denny, Arts Advisor, said:
"Throughout lockdown we've seen our schools use art to boost childrens' spirits, encourage creativity and and support their mental health and wellbeing. Art is a fantastic way to express yourself - even our teachers got involved!

"During Art Month we've teamed up with Norwich University of the Arts, Education & Celebrate and people from across our schools to deliver an exciting agenda of activities and sessions. We've invited passionate art enthusiasts from across our family of schools to take part in our Insight programme. These are art history sessions to help develop their knowledge and skills - we want to encourage our children to pursue every subject they are passionate about."
Visit our virtual gallery to view all art submissions: