Great Yarmouth Charter Academy's 7th annual Santa Run for East Anglia's Children's Hospices
Back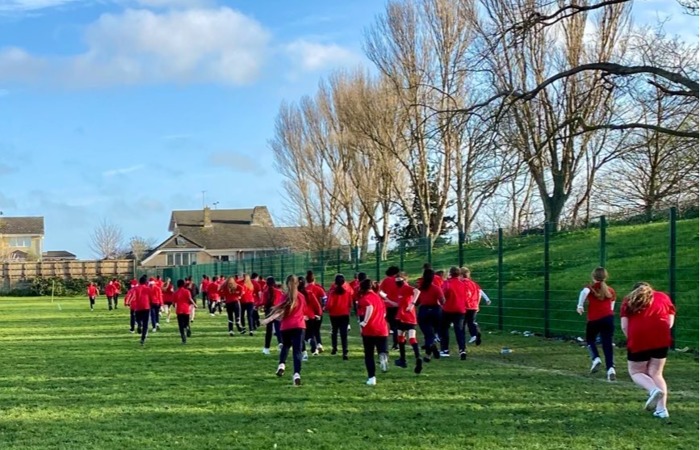 Published on 11/02/21
Every year, Great Yarmouth Charter Academy's PE department teams up with East Anglia's Children's Hospices (EACH) for the annual Santa Run. The money raised goes to the charity to aid their mission to support families and care for children with life-threatening conditions.
With restrictions in place, this year's event looked a little different. The run usually takes place over the seafront cross country course but was adapted to keep it Covid-19 secure. Encouraged to wear Santa hats, 514 Great Yarmouth Charter Academy students and staff took part in the fundraiser, which was held as an inter-house competition in PE lessons.
Great Yarmouth Charter Academy's 7th Annual Santa Run raised a fantastic £1,548.85 for the charity to support the work they do. This brings the total to an enormous £10,000 raised since the launch of their first event.
The academy has praised participants and said the event would not have been possible without the amazing support of students, staff, families and the wider community.