Inspiration Trust Christmas Card Competition Winners Announced
Back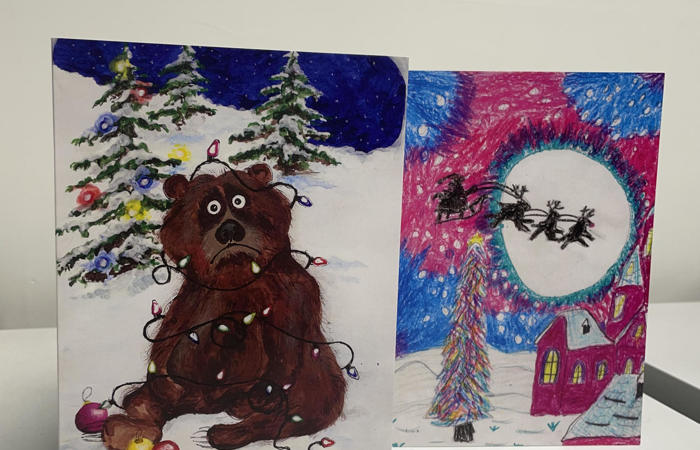 Published on 17/12/21
This year, Inspiration Trust ran their annual Christmas Art Competition, with the winning entries being made in to the Trust's official Christmas Card to be sent far and wide to all stakeholders.
Inspiration Trust's family of schools were invited to submit their student's Christmas Card designs to the Trust's CEO, Gareth Stevens, who had the difficult job of choosing a Primary and Secondary school winning entry.
With over 300 designs being submitted from our family of schools, Crystal Dragotta, a year 6 student at Norwich Primary Academy, was selected as our Primary School Winner. Crystal's design featured a beautiful, colourful landscape of reindeers flying over a christmas night scene. Pheobie Allen, a year 10 student at Great Yarmouth Charter Academy's design was selected as our Secondary School winner. Pheobie's design featured an impressive painted bear wrapped in fairy lights! These winning designs have been printed on to Christmas Cards, and sent our far and wide.
Gareth Stevens said: "It is clear we have so many very talented artistic students within our family of schools, it was challenging, but an absolute pleasure to select the winning entries. Thank you to all of our students for submitting their wonderful designs."