Celebrating excellent A-Level Results at Inspiration Trust's Sixth Forms
Back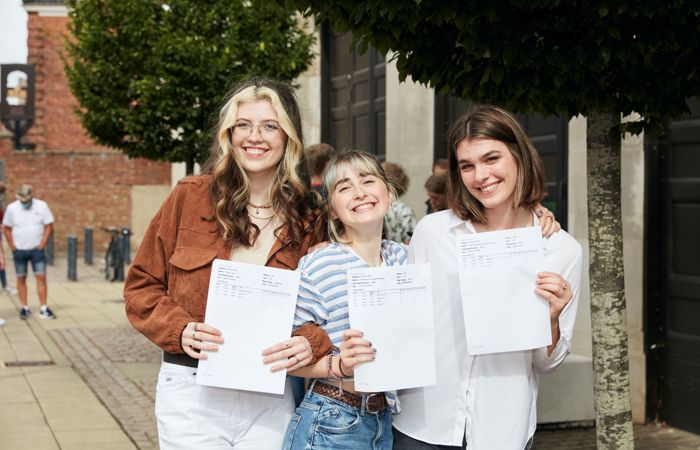 Published on 11/08/21
We are beaming with pride at the remarkable results the Inspiration Trust sixth form students have achieved this year.
A total of 84% of Inspiration Trust A Level grades are A* to C.
The Trust would like to take this opportunity to acknowledge the students and staff at Sir Isaac Newton, Jane Austen College and Thetford Academy Sixth Form. The results clearly reflect all the work, determination and talent of our students, their teachers and supporting families.
84% of A- Level grades achieved by the Inspiration Trust are A* to C.
Thetford Sixth Form 86% of grades are A*- C and 64% are A*- B.
Jane Austen College, 35% grades are A*- A
Sir Issac Newton have 43% A* to A.
Our CEO, Gareth Stevens said:

'I am exceptionally proud of the A-level results that our sixth forms have achieved. This triumph perfectly reflects the diligence of our staff and the abilities of our students. I am eager to see the impressive strides our students take next.'

We are very pleased that 40% of our grades are at A or A* and as a result, 15 of our pupils will be heading off to Oxford and Cambridge with a number of others taking medicine and veterinary courses'